Welcome to The Piermont, Long Island's newest catering and event space. Situated on edge of the Great South Bay, The Piermont presents the finest waterfront venue on Long Island for social events and weddings. Floor-to-ceiling windows, open-aired verandas, and well-manicured landscaping overlook the water with spectacular views.
"My new husband and I just had our wedding reception at The Piermont and it was truly an amazing experience. The entire staff was very attentive and super easy to work with. They made sure that not one detail was overlooked and we couldn't have asked for a more wonderful experience. Our guests are still raving about how gorgeous the venue is and how delicious the food was!"
– Jocelyn, Wedding Wire
Beautiful Weddings on Long Island
The Piermont, with its dramatic views of Great South Bay and breathtaking sunsets, offers the most beautiful indoor and outdoor weddings on Long Island. From the moment you walk through the doors at The Piermont, you will experience a new standard in hospitality.
The newly designed space offers sleek finishes, hardwood floors, and beautiful accents to evoke a classic elegance. Our culinary team has created an exquisite menu focusing on local and seasonal ingredients with cutting-edge presentation. Our attention to detail is unmatched in every event we host.
From start to finish, our wedding professionals will work with you to ensure that your grand event reflects your every dream and vision! For more information on planning your wedding reception, please contact a catering manager or call us at 631-422-2400 and arrange a tour of our newly renovated venue. We have a wedding venue package for every budget.
The Piermont has a shared goal of developing innovative and delicious menus for our guests. Our philosophy is to wow guests with both presentation and delicious cuisine. We center our creations on this simple concept and use the highest quality ingredients. The menus reflect seasonal items, locally sourced products, and American classics. Our executive chef, Joseph Vigliotti, leads a talented team of professionals that continues to inspire and create new offerings.
"We just got home from our honeymoon and are still on cloud nine from our wedding day. A huge thank you to The Piermont for making our day so special! When we booked our wedding with Brittany, we instantly felt comfortable. She is so knowledgeable, friendly, and professional. We truly felt like we were treated as family. The night of our wedding, our maître d' made sure everything was flawless and the bridal attendant, Evelyn, was so attentive. The view at The Piermont is spectacular, the food is delicious, and the service tops it all. If we had to choose our venue again we would not hesitate to pick The Piermont. We are still getting phone calls from family and friends saying that this was the best wedding they have ever been to!"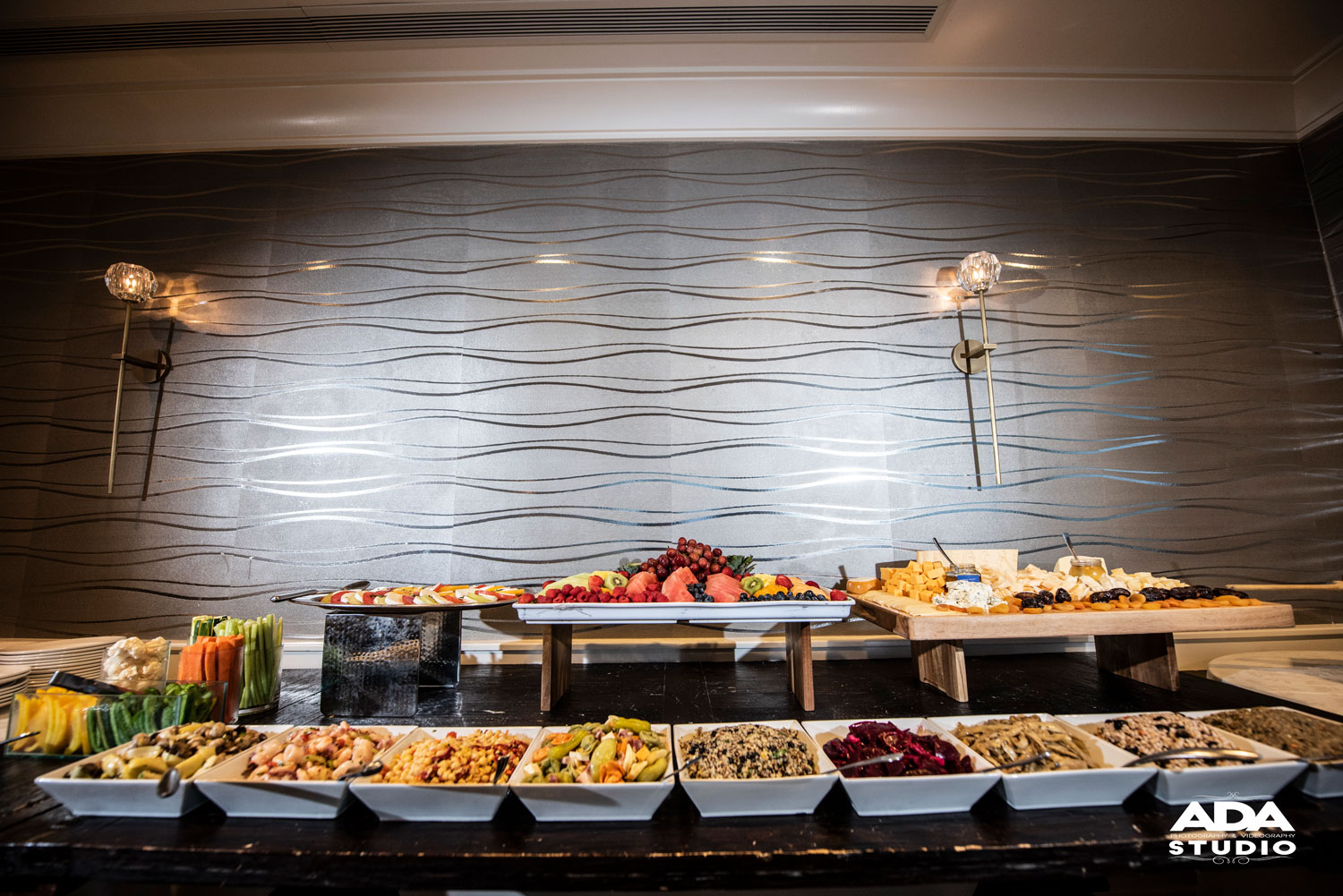 "Our wedding at The Piermont was a night we will never forget. When we began planning our wedding with Andrew and Brittany, it was obvious that we were in great hands. They answered every question, addressed every concern, and went above and beyond to ensure my husband and I had a remarkable night. Our room (downstairs) had recently been renovated and the new design is remarkable. The touches that they added to the room made it literally shine and I can't wait to see all of the beauty in our pictures. The food was delicious beyond words and we didn't hear one complaint throughout our seven-course dinner. Our maître d' and bridal attendant were so on point with everything that we needed and often had drinks and other materials before we knew we needed them. I wish I could live this night on repeat and can't thank The Piermont and its amazing staff enough for giving us the night of our dreams. Highly recommend!"
Vendor Collection
You've found the perfect venue;
now it's time to fill in the blanks.
Full Collection
We are pleased to present our selection of trusted professionals, available to assist in planning your event at The Piermont.
The Piermont
494 Fire Island Avenue, Babylon, NY 11702 // 631.422.2400